For the Record - You Rock!
Hey friends!
It's Jess and I'm excited to be back on the Brutus Monroe blog again today with a rocking card! This one is pretty clean and simple (compared to my normal style), but I'm really digging it.
To get started, I stamped out a background full of records from Rock On. This was the stamp set for the June Inspiration box, but you can get it individually as well! I used Sidewalk Surface Ink for this so it would be very light and faint.
Once my background was done, I used my Mini MISTI to stamp the sentiment 'for the record' and 'you rock.' I used Gargoyle ink for this. I love that it's nice and dark but not black. I think this gives an awesome contrast with the light grey of the Sidewalk ink!
I used one of the Laser Cuts (Sunglasses) for my focal point. I coated it with embossing ink and poured on the gorgeous Night Shift Embossing Powder. I used my heat tool to melt the powder and now the glasses look black from the front and purple if you tilt it in the light. It's so cool!
I mounted the card front on the 1/16th thickness foam tape and adhered it to a white A2 sized card base. Can you believe I didn't add a single sequin?! I'm still questioning this decision, but I think it was for the best LOL!
Hugs and love to everyone,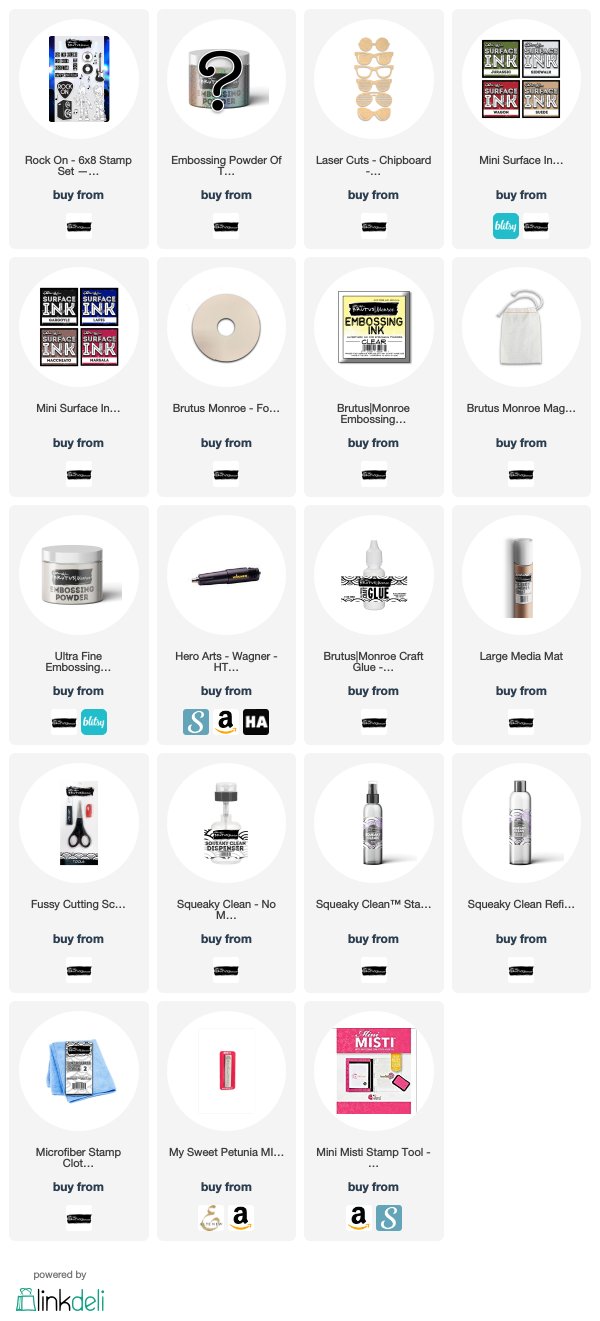 https://linkdeli.com/widget.js?1559654439292